NEW HORIZONS ALTERNATIVE LEARNING ENVIRONMENT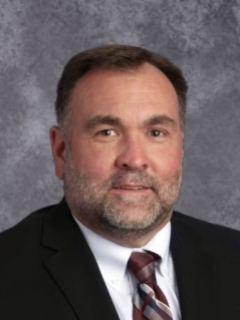 Monya Clifton

Assistant Director of Special Services / Director of PBS

Susan Patterson

Secretary

Mikala Koller

PBS Teacher

Golden Puckett

Social Worker

Stacy Lynch

Student Support Assistant

Terry Bentz

Special Services Teacher

Shea Gregory

5th - 6th Grade Teacher

Ashley Bowen

Math Teacher

Tania Galligan

English Teacher

Mandy Jones

K - 5th Grade Teacher

Jacob Logan

Social Studies Teacher

Andrew Williams

Physical Education / Health Teacher

Christine Tice

Paraprofessional

Tammy Margherone

APEX Lab Facilitator

Patricia Craig

Paraprofessional

Hunter McWhorter

Science Teacher

Jennifer Chambless

Paraprofessional

Kim Fisher

Paraprofessional
To be an alternative pathway to build a restorative community with positive relationships to overcome barriers and empower students for a lifetime of success.
Our mission is to provide a safe and nurturing alternative environment for students and eliminate any barriers to learning for students who struggle academically or socially.
Kindergarten–12th-grade students who have exhausted their academic or behavioral opportunities within a traditional classroom setting and would benefit from an alternate method of instruction in order to attain their academic goals.
New Horizons is located on the Lake Hamilton School District campus and housed in its own building, with individual classrooms targeting K-5th graders, 6th-8th graders, 9th -12th graders, and students enrolled in the credit recovery/GED preparation program.
Appropriate candidates for the program should be referred to the individual building level student support team or building administrator. Upon completion of the referral application, the ALE director will meet with the student support team to determine acceptance. Once admitted into New Horizons, parent/guardian and student are required to attend an Intake/Orientation meeting and complete all additional documentation. The Administration can exercise their right to refer and place a student in the alternative education program at any time with or without parental approval.
SOCIAL AND EMOTIONAL LEARNING
Therapists will meet with students individually and in groups to discuss the social and life skills needed to be successful in and outside of school.
Academic coursework will reflect standards outlined in the Arkansas Frameworks and prepare students for the state-required end of course exams. Students will receive direct instruction from teachers. In conjunction with direct instruction, New Horizons students will utilize APEX, an online learning system. There will be time built into the day for student intervention. The intervention will target specific standards that students need additional help with mastering.
Students enrolled in the alternative education program will be subject to the same disciplinary policies and procedures as students in regular education as outlined in the Student/Parent Handbook.
Cell phones are not allowed in the classrooms during designated instructional times. Students will be provided a locked area in which to place their personal items. Any student found using (calling, texting, web browsing, etc) a cell phone during school hours will lose the privilege of having a phone on campus for a designated period of time.
Students enrolled in alternative education will be subject to the same student attendance policies that are outlined in the district's Student/Parent Handbook and attend on all scheduled school days as determined by the district calendar.
Students should report immediately to their designated classroom/homeroom upon arrival on campus. Upon dismissal, students must wait in the designated car rider area or bus rider area until they leave campus. New Horizons students are not to be in other district school buildings without prior approval or administrator permission.
Students will be expected to adhere to the district policy regarding appropriate attire and appearance.
Students will have the opportunity to participate in additional educational and informational group activities. The thoughts and materials presented will target life and decision making skills that students will need to be successful as young adults.
PARENT SUPPORT/PARTICIPATION
Student success within the New Horizons is directly tied to parent support. Parents are invited to contact the staff of New Horizons by phone, email, or in-person to discuss student progress or participation. Attendance at parent-teacher conferences and student support team meetings is required.
RETURN TO TRADITIONAL SCHOOL
Students will only transition back to their initial school setting if they have met their academic and behavioral goals. This decision will be made by the student support team and include staff members from both the New Horizons and the referring school. The transition back to the referring school will only take place at the beginning of a new semester.
TARGETED INSTRUCTION FOR GED PREPARATION
This program is for students who will not be able to graduate on a timely basis due to an extreme lack of credits. Any student referred to the GED preparation program must-read on at least a 6th-grade level. Instruction will be provided using online services and highly qualified classroom teachers. The goal of the program is to assist students in attaining 11th-grade levels in all areas of the TABE test. In addition to demonstrating mastery of TABE skills, students will need to attend a minimum of 166 days of programming or reach the age of 18 in order to be referred to the NPCC GED testing program. Students who attend the GED preparation program will not receive academic credit for their coursework, nor will they return to the high school or receive a Lake Hamilton School District diploma.
This program is for students who are currently in need of 9 or more credits to graduate or for students who have already completed a senior year and still need credits in order to meet graduation requirements. Instruction will be provided using online services and highly qualified classroom teachers. Students will be required to sign academic contracts defining productivity and attendance expectations. The goal of the program is to assist students in obtaining all of the credits they need in order to meet district and state graduation requirements. Students who successfully complete the program will be eligible to receive a Lake Hamilton School District diploma.
BEHAVIORAL SUPPORT CLASSROOMS
This is a program for students who require a highly structured, small group learning environment. All students will participate in a behavioral level system as well as the state-mandated academic curriculum. The student population will be divided into a K-5 grade classroom, 6-8th grade classroom, and a 9th-12th grade classroom. Instruction will be provided using highly qualified teachers and online educational services. Dependent on the situation, some students will be allowed to participate in specific electives or extracurricular activities. Students who participate in this program will be eligible to transition back to their home school at the beginning of a new semester if they have met their behavioral goals, academic goals, and have received approval from the ALE director and building administration.