On Thursday, July 9, 2020, Governor Asa Hutchinson announced the state would move back the start for the 2020-2021 school year. The new dates for school districts to start classes will be between August 24 and 26. The Lake Hamilton School District will begin working on a new school calendar to meet the updated directives and will release it after the board meeting on July 20, 2020.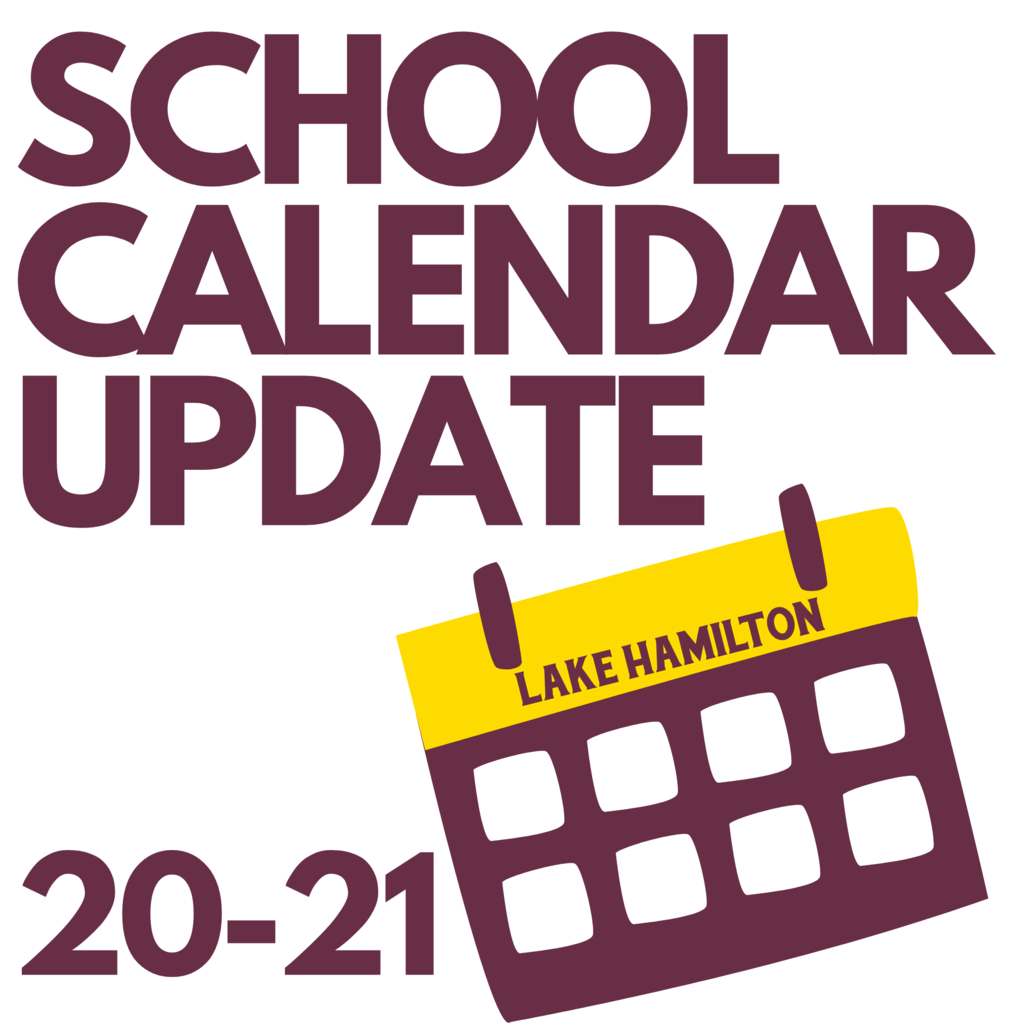 The Lake Hamilton School District Board of Education approved a new calendar for the 2020-21 school year during a special called meeting on July 6, 2020. The new calendar moved the first day of school to August 18 to allow district faculty and staff additional professional development days prior to the beginning of school. New for the 2020-21 school year are student digital days that will take place on September 18, 2020 and February 12, 2021. On student digital days, students will be at home working on digital assignments while teachers remain on campus interacting and directing student learning. Visit this link to download the calendar:
https://lhsd.info/2020-21-LHSD-Calendar
#LHWolfNation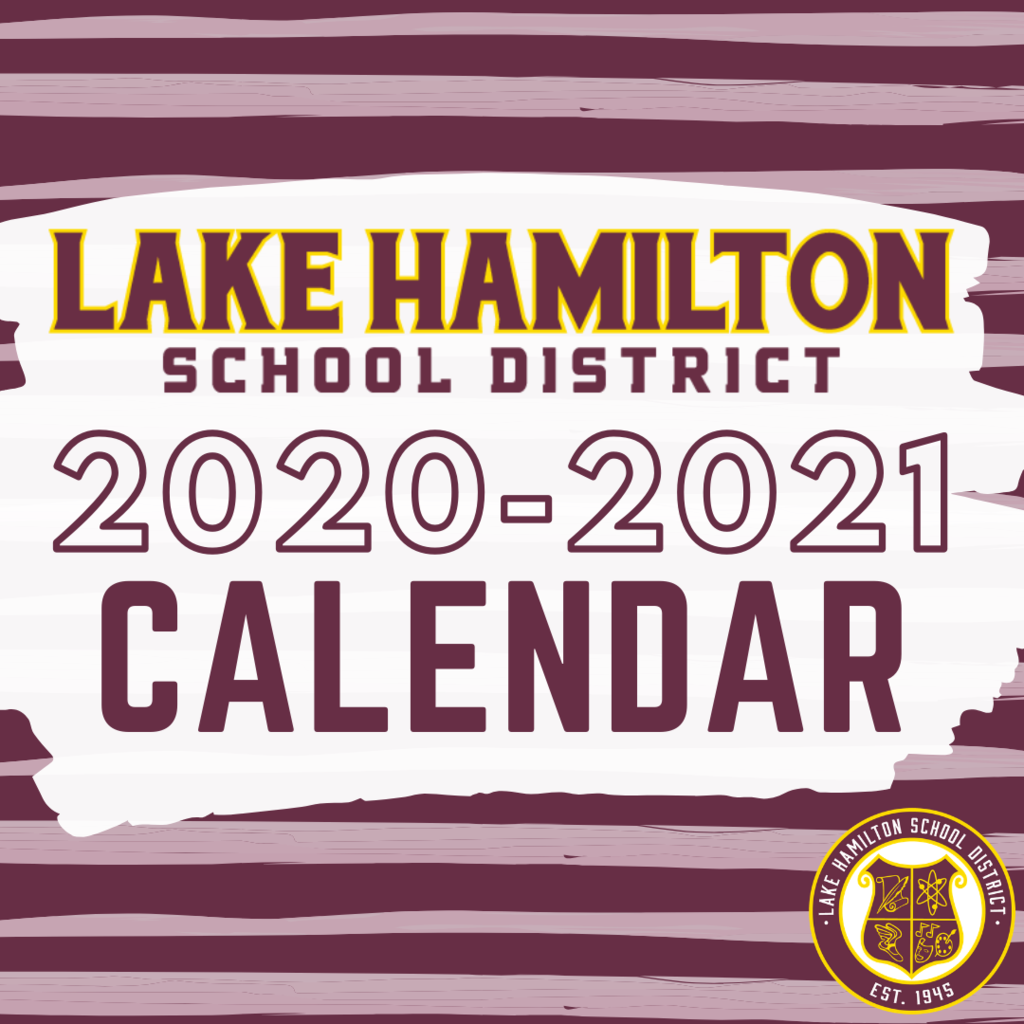 SOMETHING TO CELEBRATE From March 16 until June 25, the Lake Hamilton School District food nutrition department served 208,777 meals to children 18 years or younger through the meal delivery and distribution due to the COVID-19 school closure. The LHSD would like to thank the Chartwells K12 Food Nutrition team as well as all of the LHSD employees that volunteered to assist in meal delivery and distribution during the bulk meal feedings. #LHWolfNation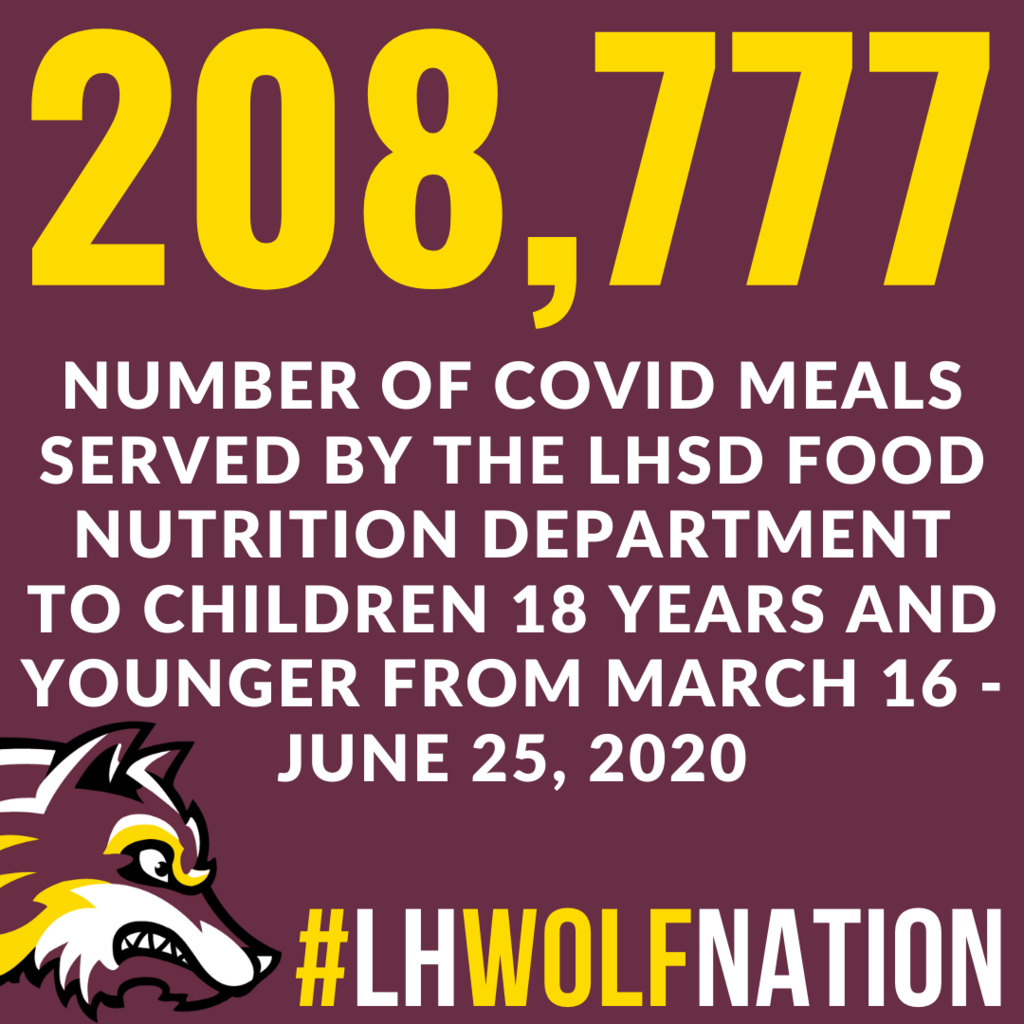 STUDENT HEALTH STATEMENT On Tuesday evening, June 23, 2020, a parent notified one of our coaches that their child had tested positive for COVID-19.  The student-athlete had been on campus that day for a workout.  The district followed established procedures that included immediately contacting the Arkansas Department of Health (ADH).  We investigated the nature of the athletic practice and determined the number of students in close contact with the student who tested positive.  Close contact is defined by the ADH as within the six-foot range for at least 15 minutes.  Only one student met that criteria, not because of the practice, but because they apparently rode to school together. The parent of the student in close contact was notified and advised to quarantine for 14 days, get tested for the virus, and stay away from campus, per ADH guidance.  Though the district was not advised to do so by ADH, out of an abundance of caution, scheduled practices for this activity only were canceled for the remainder of the week.  Our coaching staff followed every health precaution set in place by the ADH including screening each student upon arrival and wearing face coverings when in close contact with students and other staff.  Students participating in this practice maintained well over six feet of distance between them. The district regrets that one of our students is infected and another has been exposed.  We wish them well and hope to see them back in a couple of weeks.  We remain confident that we are able to continue to provide a safe environment for our students on campus for any organized purpose.   The suspension for the solely impacted team ends Friday, June 26.  Planned activities for all sports at all levels are set to proceed as scheduled for the week beginning Monday, June 29.