EDIT MAIN
WALL OF HEROES
These are the Lake Hamilton graduates that have given their lives while serving our great nation. To have someone memorialized on this page, please email brian.bridges@lhwolves.net
ADAM LEE BROWN
1992 LHHS GRADUATE GIVES LIFE FOR COUNTRY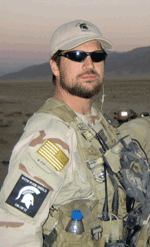 Adam Brown, LHHS Graduate in 1992 and son of former LHSD Board Member Larry Brown, died on Wednesday, March 17, 2010 while serving our nation in the United States Navy in Afghanistan. Adam was a Navy SEAL serving on a Special Operations Mission when he was killed in action. In true "Adam Brown Style" he died a true hero, placing himself in the line of fire to protect other members of his unit. Adam's Special Ops Assault Team was assaulting an enemy compound, an operation Adam had performed many times. Read more...
A professional documentary film has been made, "A Tribute to Adam Brown - U.S. Navy SEAL" and can be viewed at the following link: nralifeofduty.com
GRANT KERSLAKE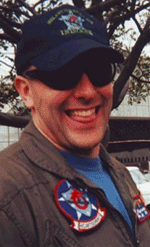 1986 LHHS GRADUATE DIES IN NAVY TRAINING ACCIDENT
Samuel "Grant" Kerslake, a 1986 graduate of LHHS Graduate, died on May 19, 2009, while serving in the U.S. Navy. Naval Air Crewman 1st Class Samuel "Grant" Kerslake was aboard a HH-60 Seahawk helicopter that took off from the USS Nimitz and crashed into the ocean at 11:36 p.m., 13 miles southwest of San Diego and 87 miles from the Nimitz, while conducting a training operation. Read more...
GREG WATSON
1975 LHHS GRADUATE DIES IN ARMY TRAINING ACCIDENT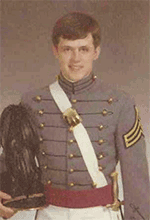 First Lieutenant Gregory Lynn Watson 24, a 1975 LHHS graduate, died on April 1, 1982, while serving in the U.S. Army. Greg was involved in a military
parachute jump during a training exercise in the Mojave Desert at Ft. Irwin, California. The Army reported that the accident occurred when unexpected high winds blew Watson into an unsafe landing zone, resulting in fatal injuries. Greg Watson was a 1979 graduate of the United States Military Academy at West Point, New York. Read more...
HENRY WEATHERFORD
1951 LHHS GRADUATE DIES IN COMBAT IN KOREA
Henry Weatherford, a 1951 LHHS Graduate, died on October 17, 1951, while serving in the U.S. Army. Just months after his high school graduation, Henry was serving in the Army Medical Corps in the Korean War. On October 17, 1951, during fighting on the Korean Peninsula, Henry put himself in harm's way to rescue and tend to the wounds of a wounded American soldier. Leaving the safety of a protected position, Henry acted heroically, bravely going into enemy fire to rescue his fallen comrade. Read more...