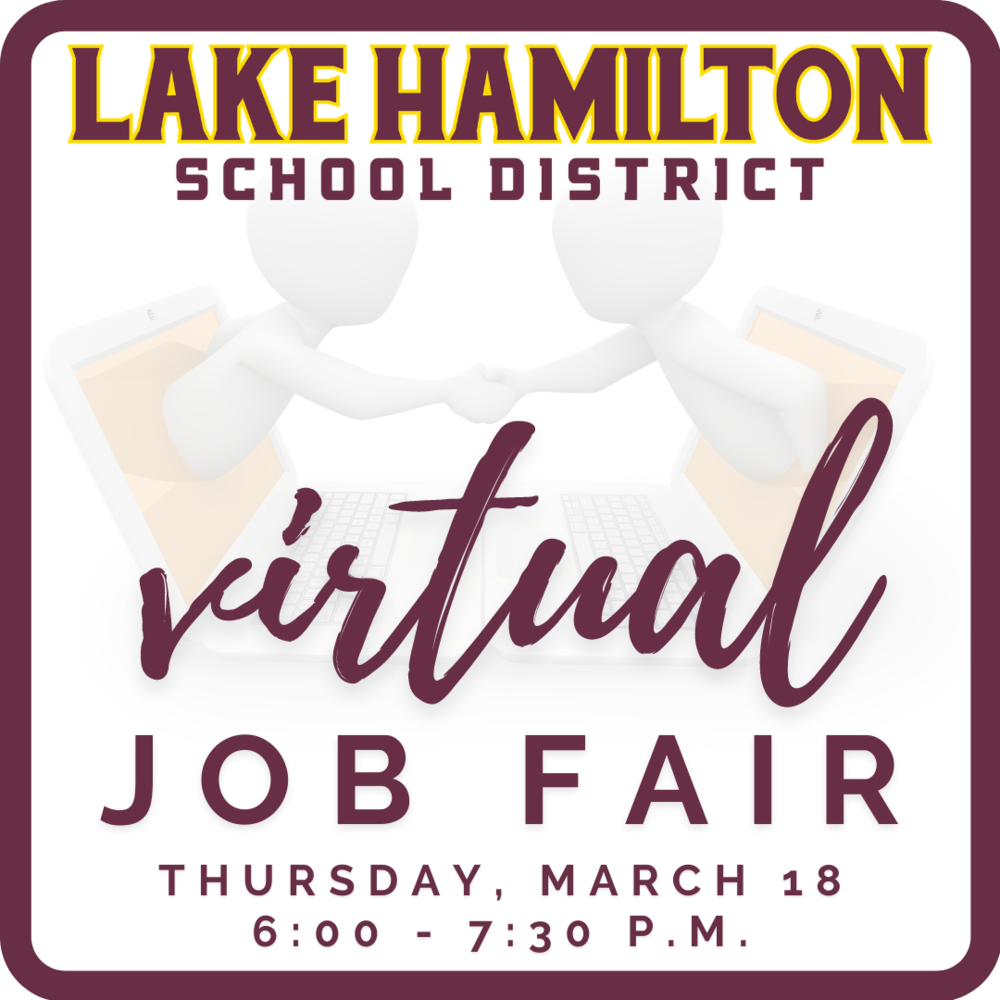 Virtual Job Fair
Brian Bridges
Friday, February 12, 2021
Are you a certified teacher (K-12), Special Education teacher, or bus driver interested in being part of the Lake Hamilton School District?
Register to attend our Virtual Job Fair from the comfort and safety of your home, office, or any quiet space using your computer or mobile phone. The Virtual Job Fair will take place on Thursday, March 18, 2021, from 6:00 - 7:30 p.m.

The Job Fair will connect Lake Hamilton administrators from each school and prospective employees through Zoom.
Applicants should complete the following online registration form, including resume upload, by Friday, March 5:
Applicants will receive a Zoom invitation from one of our representatives via email leading up to the virtual job fair.