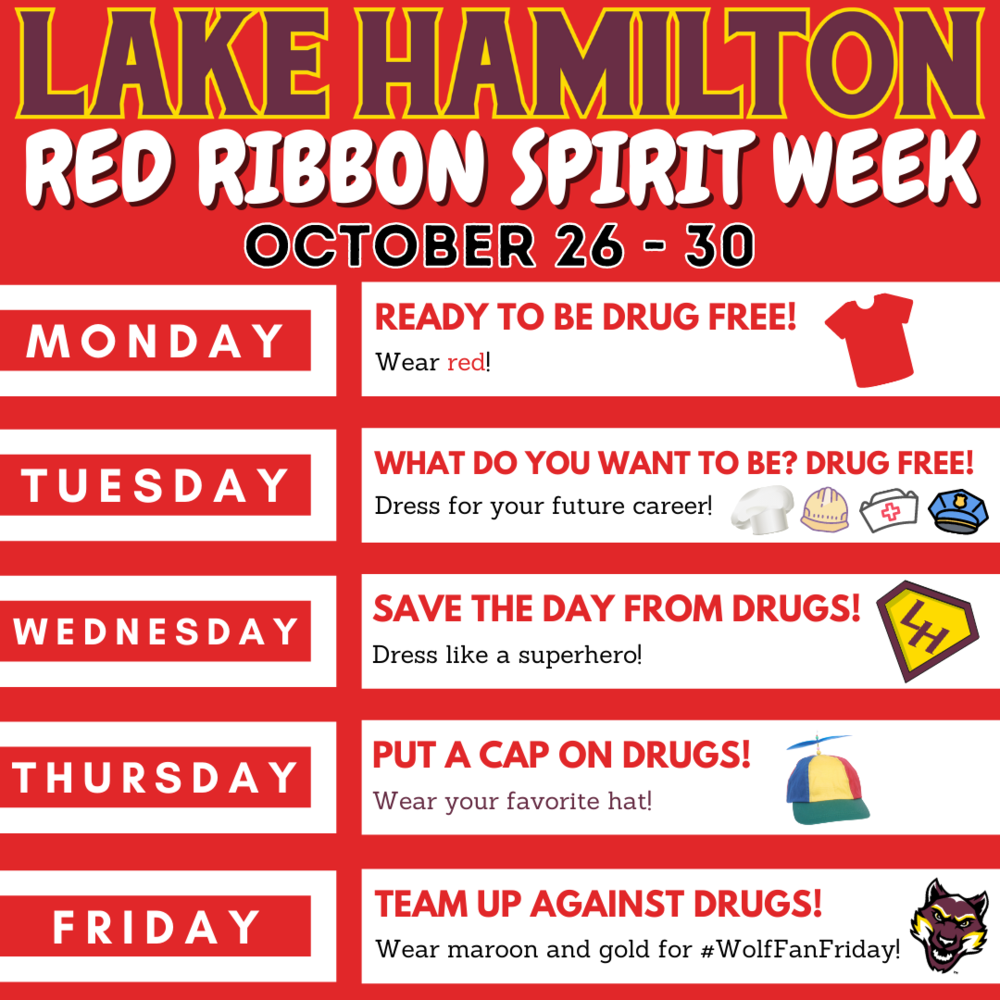 Drug Free Spirit Week
Brian Bridges
Wednesday, October 14, 2020
The Lake Hamilton School District will celebrate drug free spirit week October 26 - 30. All students and staff are encouraged to participate in the theme days listed below. Submit pictures each day HEREfor a chance to be featured on our social media pages!
Monday, October 26: Ready to be drug free! Wear red!

Tuesday, October 27: What do you want to be? Drug Free! Dress for your future career!
Wednesday, October 28: Save the day from drugs! Dress like a superhero!
Thursday, October 29: Put a cap on drugs! Wear your favorite hat!
Friday, October 30: Team up against drugs! Wear maroon and gold for #WolfFanFriday!