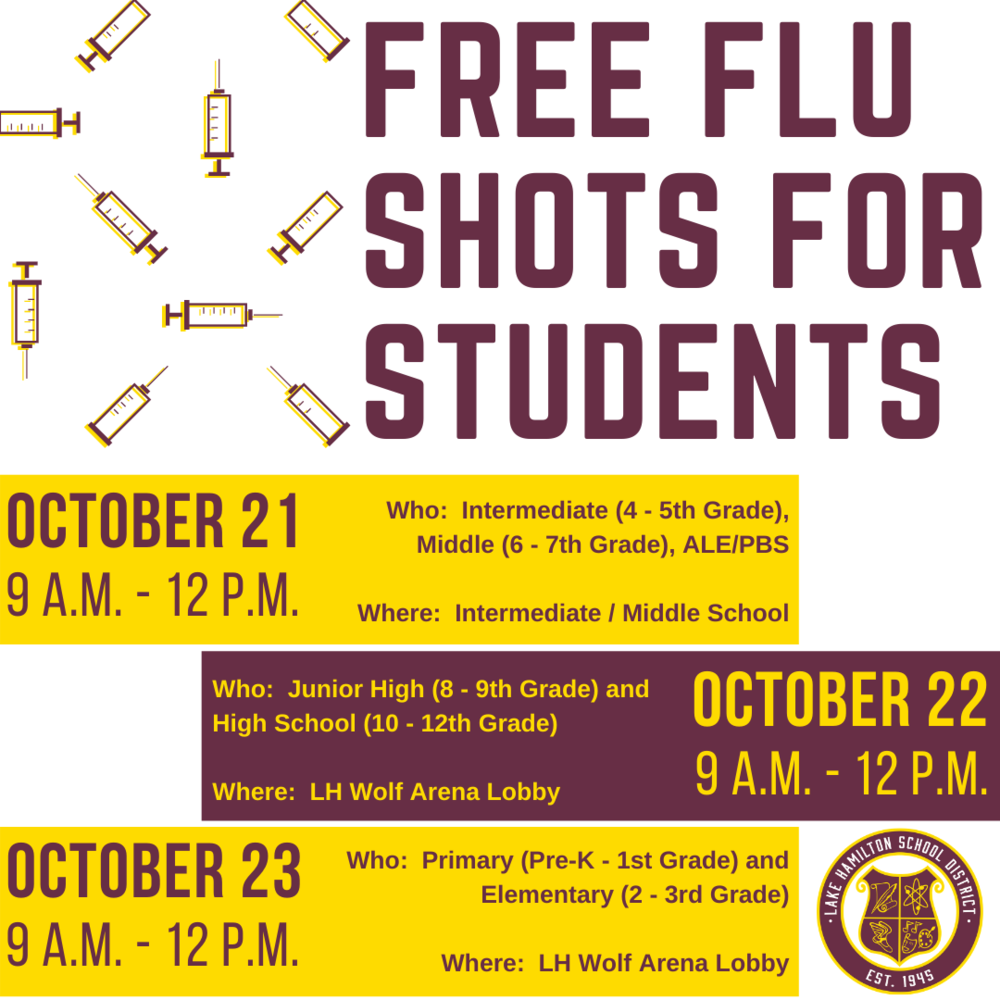 Free Flu Shots for Students
Brian Bridges
Wednesday, October 07, 2020
In coordination with the Arkansas Department of Health, Lake Hamilton School District will host a mass flu clinic for students only on the following dates:
October 21: Intermediate (4 - 5th grade), Middle (6 - 7th grade), ALE/PBS
October 22: Junior High (8 - 9th grade) and High School (10 - 12th grade)
October 23: Primary (Pre-K - 1st grade) and Elementary (2 - 3rd grade)
Click HERE for important documents regarding the flu clinic.
No flu mist is available.
PreK and Primary parents must accompany their child to the LH Arena for their flu vaccination. PRE-K & PRIMARY SCHOOL PARENTS : Please keep your child's forms with you to take to high school. Do not return forms to Primary School.
Elementary, Intermediate, Middle, Jr and High Schools. All forms must be completed for students to be immunized at this clinic. Please complete, sign and return ALL forms by the day of the flu clinic to your child's school. Students without ALL completed forms will not be allowed to participate.
Arkansas Department of Health will not host a community–wide clinic. However, they do offer the flu vaccination at the local Garland County Health Unit for adults and children Monday—Friday on a walk in basis.