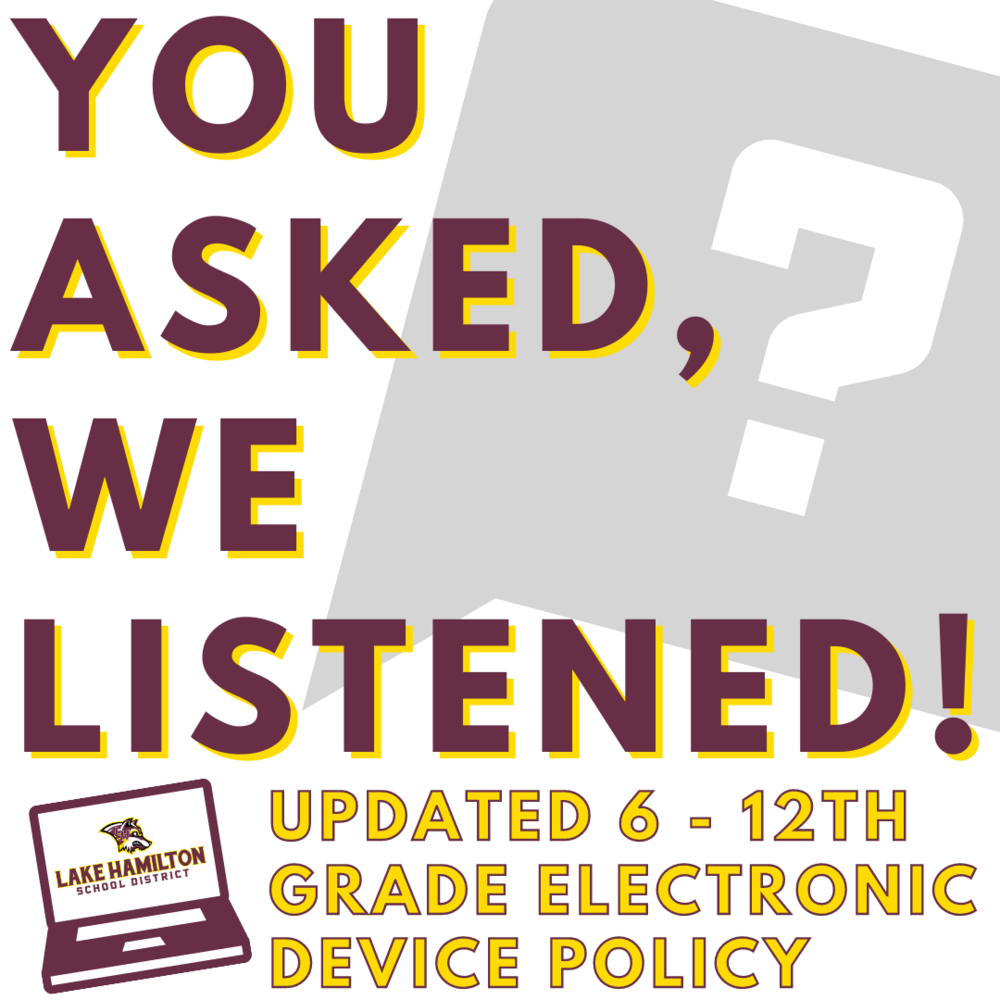 6 - 12th Grade Student Electronic Device Option
Brian Bridges
Thursday, September 03, 2020
Over the past few years, student use of personal electronic devices, such as Chromebooks, in the classroom has increased. Each year, the district receives requests from students and parents on wanting to use a students' personal device instead of the school-issued Chromebook in class. In the past, it has been a district policy that only school-issued devices were allowed to connect to the school network and be used in the classroom. The Lake Hamilton School District has now set up a new network that will allow a students' personal device to connect to the network. Any student in the 6 - 12th grade that would like to use their personal laptop computer instead of a school-issued Chromebook may do so as long as they complete the following steps:
1. The student must return their school-issued Chromebook and charging cord to the school.
2. The student must bring their personal electronic device to the media center to be registered for use on the school network.
3. Once registered, the student will be provided a password for the "Student Device" network.
4. After a student is connected to the "Student Device" network, they should visit the school website homepage (lhwolves.net), under the "Parents & Students" tab, and click on "Clever Login"
5. Students will enter their student (firstname.lastname@lhwolves.net) email address and password and will then have access to the school network to complete assignments throughout the day.