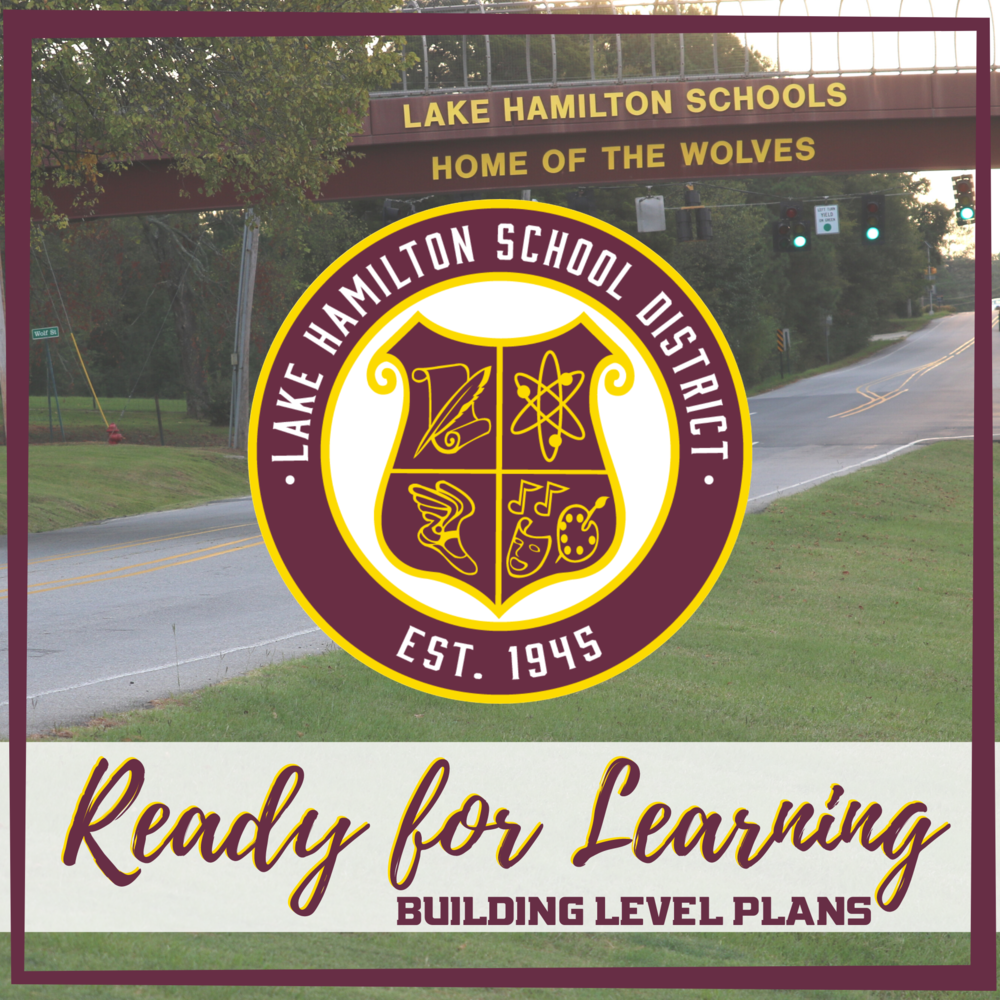 Building Level Ready for Learning Plans
Brian Bridges
Monday, July 20, 2020
The Lake Hamilton School District continues to prepare for the 2020-21 school year. Building level "Ready for Learning" plans have been developed to give students, staff, parents, and community members a look at what school will be like this year (https://lhsd.info/Ready-For-Learning). Our hope is that the information included in the building level plans helps answer many of the questions you may have about reopening schools.
Plans continue to be updated as the district receives updated guidance from the Department of Elementary and Secondary Education and the Arkansas Department of Health. Please continue to visit https://lhsd.info/LHSD-is-Here to view updated FAQ's, Virtual Academy, Ready for Learning plans, District Communications, and more!
For those interested in registering for the Lake Hamilton Virtual Academy, the registration deadline has been extended until Friday, July 24, 2020. Click the link (https://lhsd.info/LH-Virtual-Academy) for more information on the LHVA, including the registration link. For those that have previously registered for the LHVA, Lori Bush, LHVA Coordinator, will be contacting you soon.