BASEBALL WRAP UP The Lake Hamilton High School baseball team finished their season with an overall record of 18-8 and 9-5 in conference play. The team earned a bid to the state tournament as the 4 seed in the South. The team lost in the first round of the state tournament to Van Buren, the 1 seed from the West, who later won the 5A State Baseball Championship. Big things are in store for the Baseball Wolves! Congratulations on a successful season! #LHWolfNation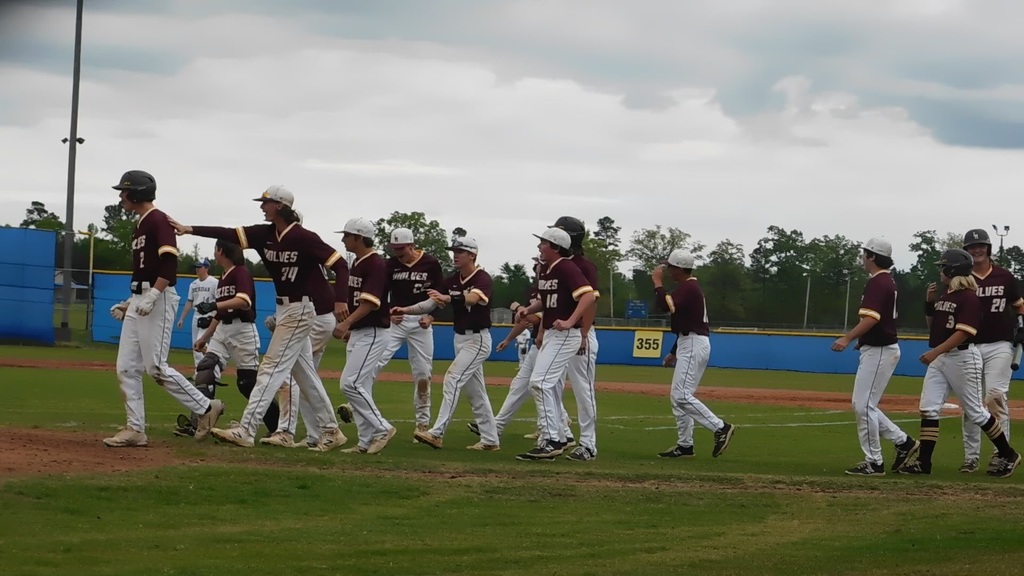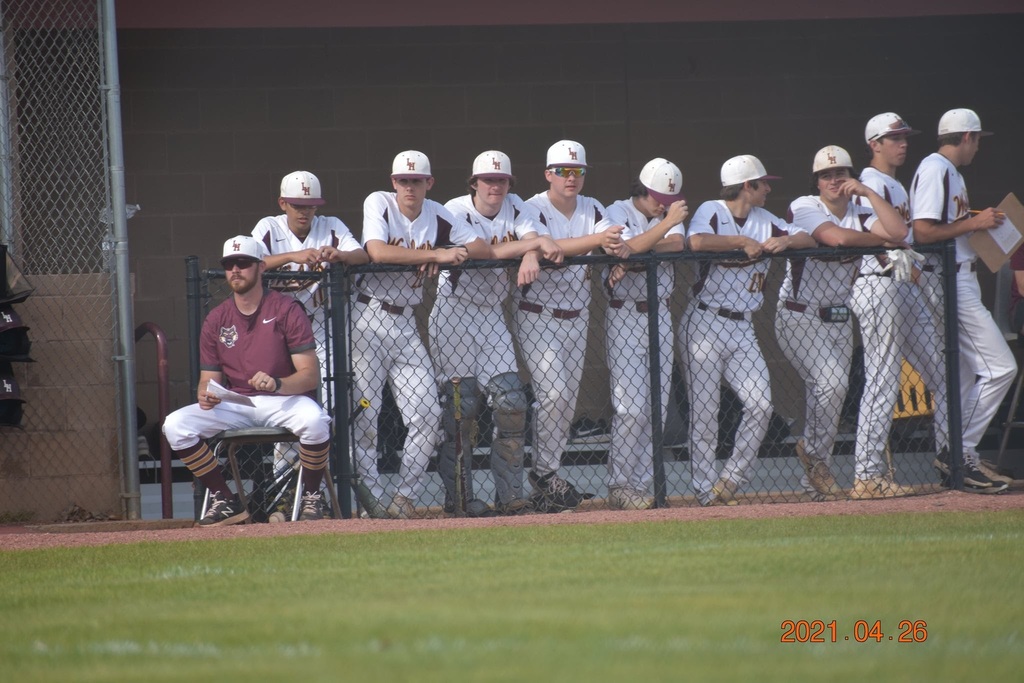 LHSD SAFE ROOM INFORMATION ​The Lake Hamilton School District Tornado Safe Room is located at the primary school. Here are a few reminders and rules on the safe room: Safe Room doors will remotely unlock by the sheriff's department when a tornado warning is issued. During school hours, students and staff have priority for Safe Room occupancy. The community will only be admitted after all students have been sheltered. The Safe Room is open to the public only when a tornado warning has been issued. The Safe Room will remain open only until the warning is lifted. When the warning expires, the Safe Room must be evacuated. Pets are not allowed in the Safe Room unless they are confined in an owner-provided and airline-approved carrier. Food and drink are not permitted in the Safe Room. Smoking or the use of tobacco in any form is prohibited in Safe Rooms and on all school property in accordance with Arkansas law. Personal mobile multimedia devices, including but not limited to radios, smartphones, and tablets (e.g. iPads) may be used only with individual earphones. Safe Room doors must remain closed at all times. Thank you for following the directions of the Safe Room manager and/or the school administrator at all times. #LHWolfNation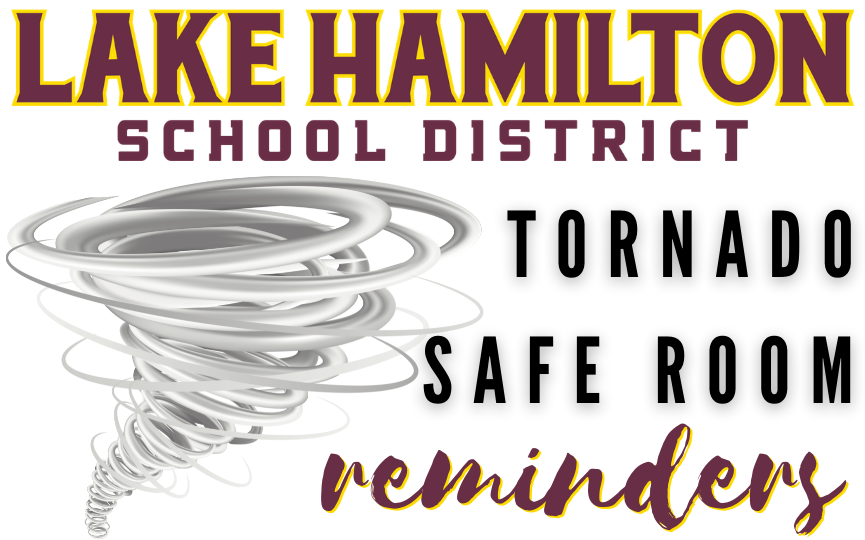 ATHLETICS | ALL ARKANSAS PREPS All Arkansas Preps celebrates high school athletes from across the state and their accomplishments in twelve sports. Three Lake Hamilton High School student-athletes have been selected as an All Arkansas Prep for the 2020-21 season: Justin Crutchmer: Top Underclassmen Football and Boys Wrestling Team Chase Jessup: First Team Offense Football Tevin Woodley: Second Team Offense Football The student-athletes will be honored on June 19 at the Statehouse Convention Center in Little Rock during the Arkansas All Prep Banquet. The Arkansas Democrat-Gazette editorial committee chooses teams in each sport to feature in the newspaper at the end of each season. In golf, tennis, cross country and swimming/diving, the teams are determined in a statewide competition. The editorial committee of the Arkansas Democrat-Gazette will chose the best players in the state which will include a first, second and sophomore team in the following sports: volleyball, football, wrestling and basketball. (male and female categories). All of these students will be honored during the event. Out of each sport, a male and female athlete will be selected to receive the honor of Outstanding Player of the Year. These students will be recognized at the live event. In addition, an Overall Male Athlete, Overall Female Athlete and Coach of the Year will be chosen and honored at the event. #LHWolfNation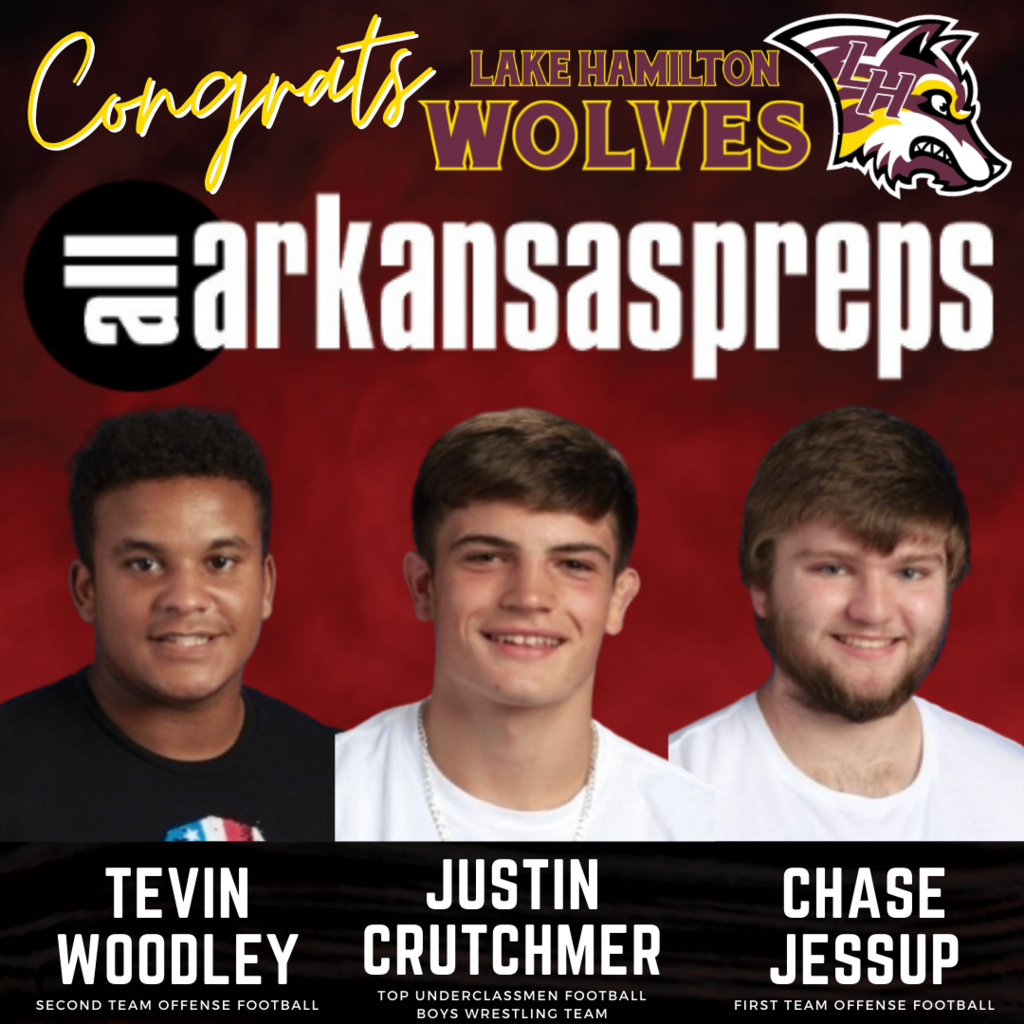 OFFICES CLOSED MONDAY All Lake Hamilton School District buildings and offices will be closed on Monday, May 31 for Memorial Day. #LHWolfNation


REMINDER | BULK MEAL REGISTRATION Reminder! The deadline to register for summer bulk meals is Friday, June 4. The Lake Hamilton School District will provide no-cost bulk meals for children 18 years and younger during the summer via drive-through pick up. In order to prepare the appropriate number of bulk meals, registration is required​ (
http://lhsd.info/Summer-Bulk-Meal-Registration
). Summer bulk meals will be provided from June 15 until July 30 on Tuesdays or Thursdays from 10:00 a.m. until 1:00 p.m. (please choose your day below when registering). 7 breakfasts and 7 lunches (one of which will include a hot lunch) will be provided for each child that is 18 years or younger in the household. #LHWolfNation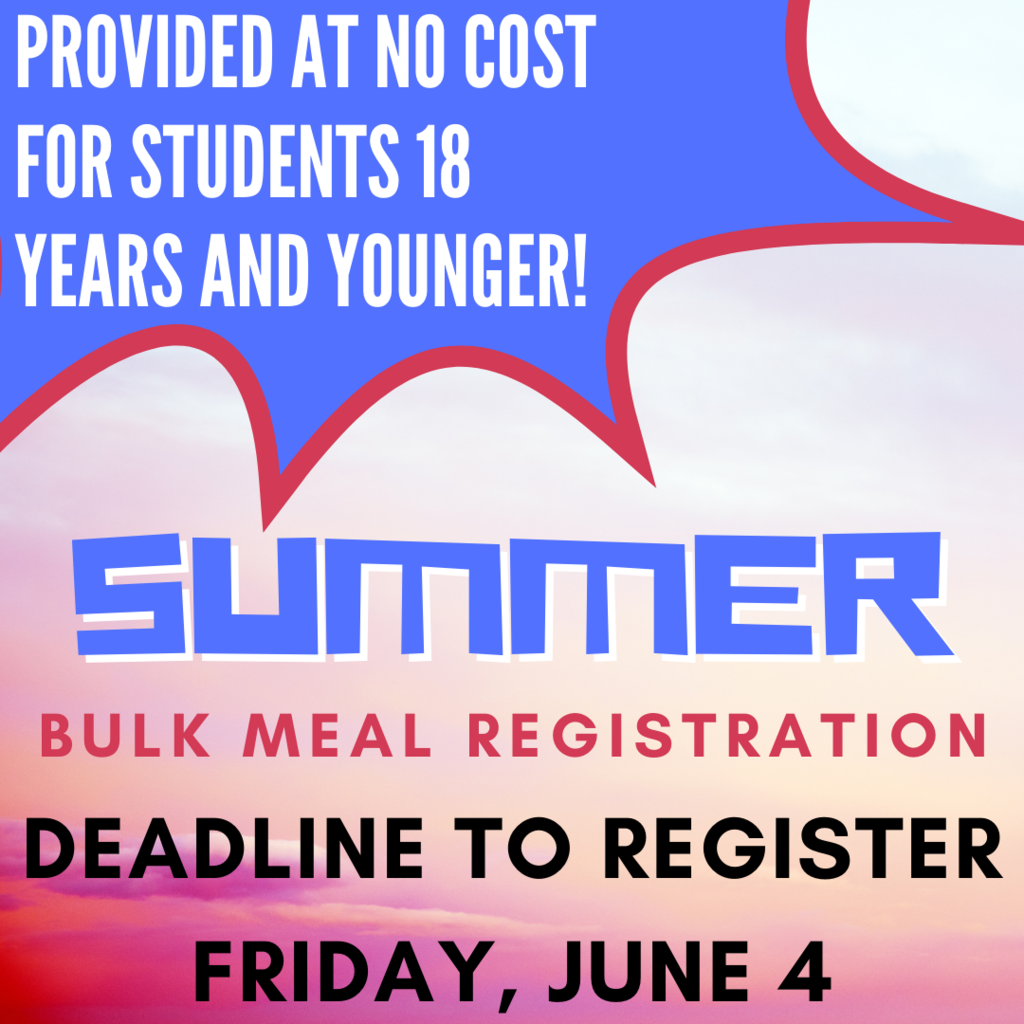 AMERICAN RESCUE PLAN FEEDBACK All LHSD stakeholders (parents, teachers, staff, patrons, etc.) are asked to provide input into the planning and use of funds allocated by the American Rescue Plan. Click the link to provide feedback:
http://lhsd.info/American-Rescue-Plan-LHSD-Feedback
#LHWolfNation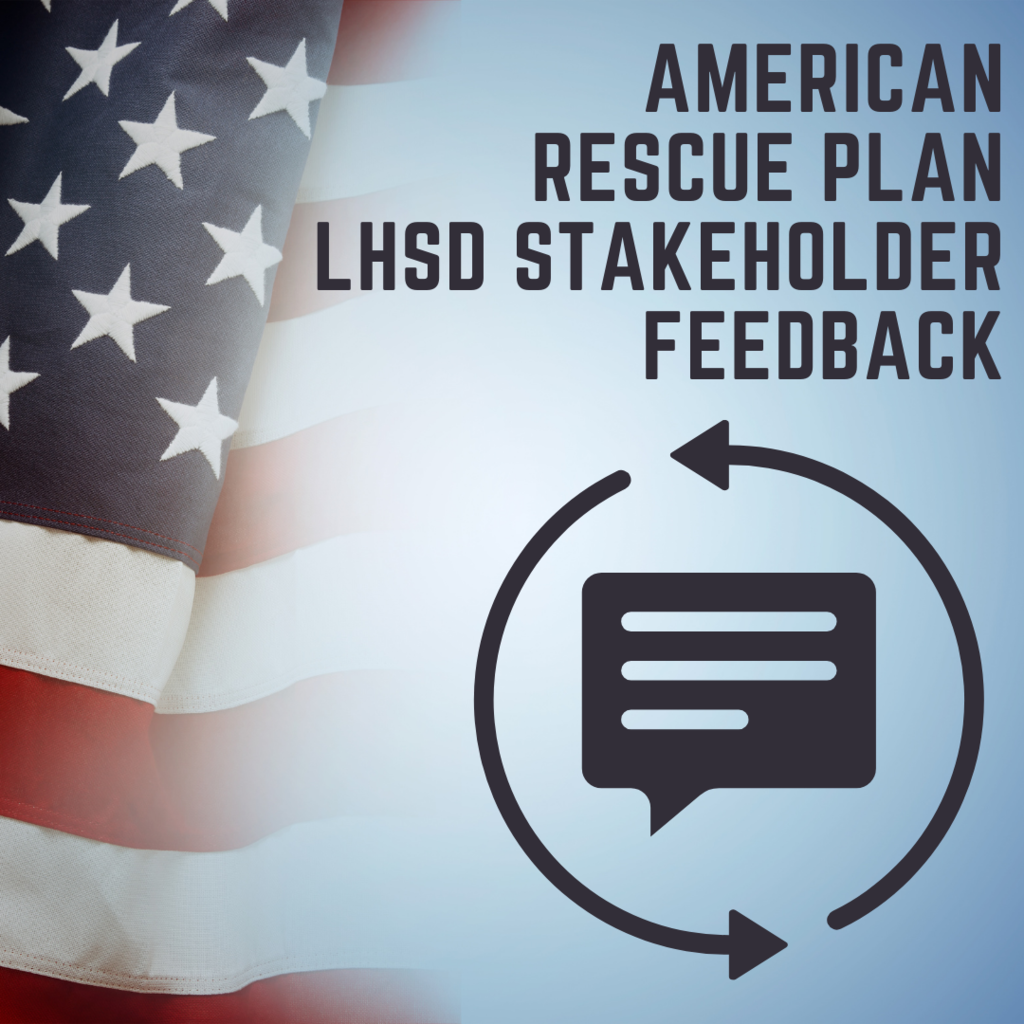 SCHOOL NURSES DAY It's #NationalSchoolNurseDay! Let's show some 💗 to our Lake Hamilton School District nurses! #LHWolfNation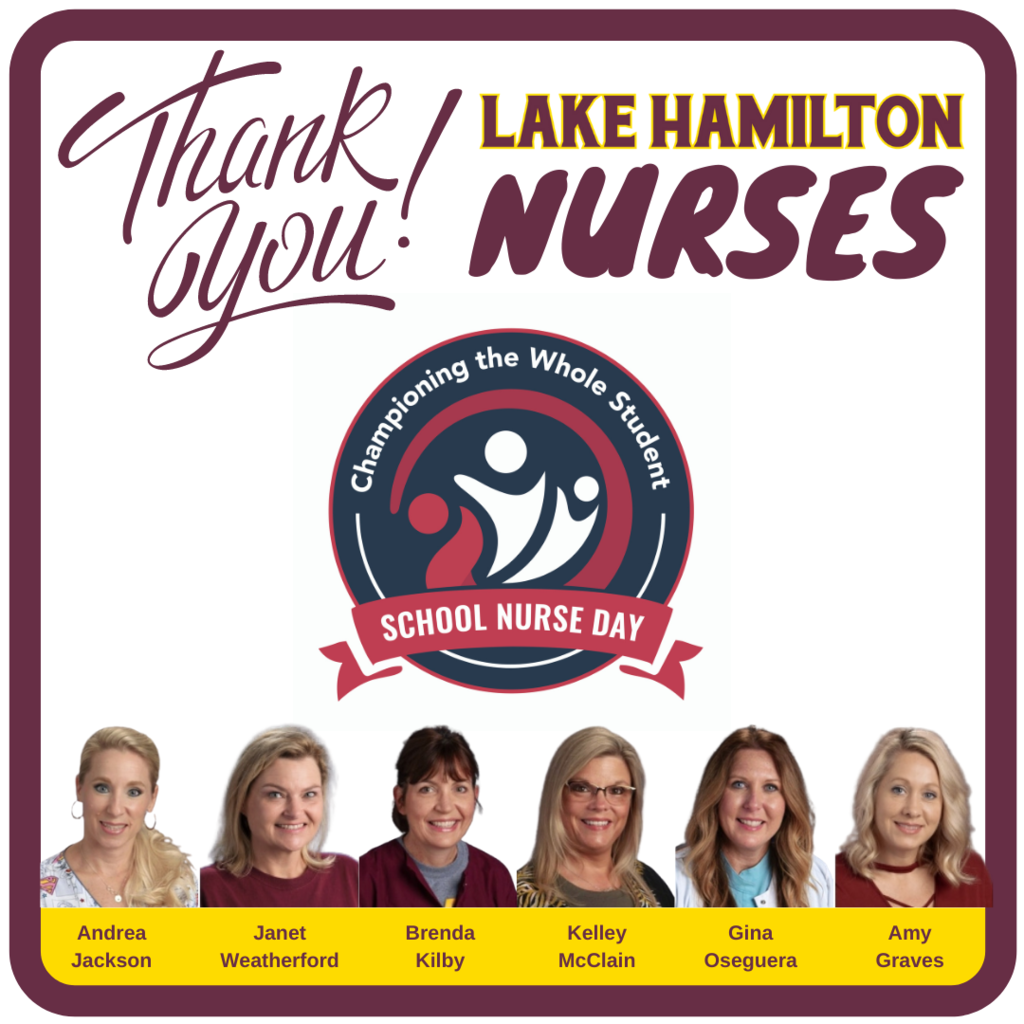 SUMMER BULK MEAL REGISTRATION The Lake Hamilton School District will provide no-cost bulk meals for children 18 years and younger during the summer via drive-through pick up. In order to prepare the appropriate number of bulk meals, registration is required​ (
http://lhsd.info/Summer-Bulk-Meal-Registration
). Summer bulk meals will be provided from June 15 until July 30 on Tuesdays or Thursdays from 10:00 a.m. until 1:00 p.m. (please choose your day below when registering). 7 breakfasts and 7 lunches (one of which will include a hot lunch) will be provided for each child that is 18 years or younger in the household. The registration deadline for summer bulk meals is Friday, June 4, 2021. #LHWolfNation

COVID-19 VACCINE CLINIC All persons age 12 and above are now eligible for the COVID-19 vaccine. The Lake Hamilton School District will host a free, voluntary, on-site vaccination clinic for all parents of LHSD students and students age 12 and older at the Wolf Health Clinic on Thursday, May 20, 2021. The vaccine clinic will be held from 8:30 a.m. until 1:00 p.m. Please fill out the registration form (
https://lhsd.info/May-20-Vaccine-Registration
) if you and/or your student (12 or older) would like to receive the Pfizer vaccine on May 20. Please note: A parent/guardian must bring any student under the age of 18 years of age to the Wolf Health Clinic on May 20 in order for the student to receive the vaccine. The deadline to register for the vaccine clinic is Tuesday, May 18, 2021.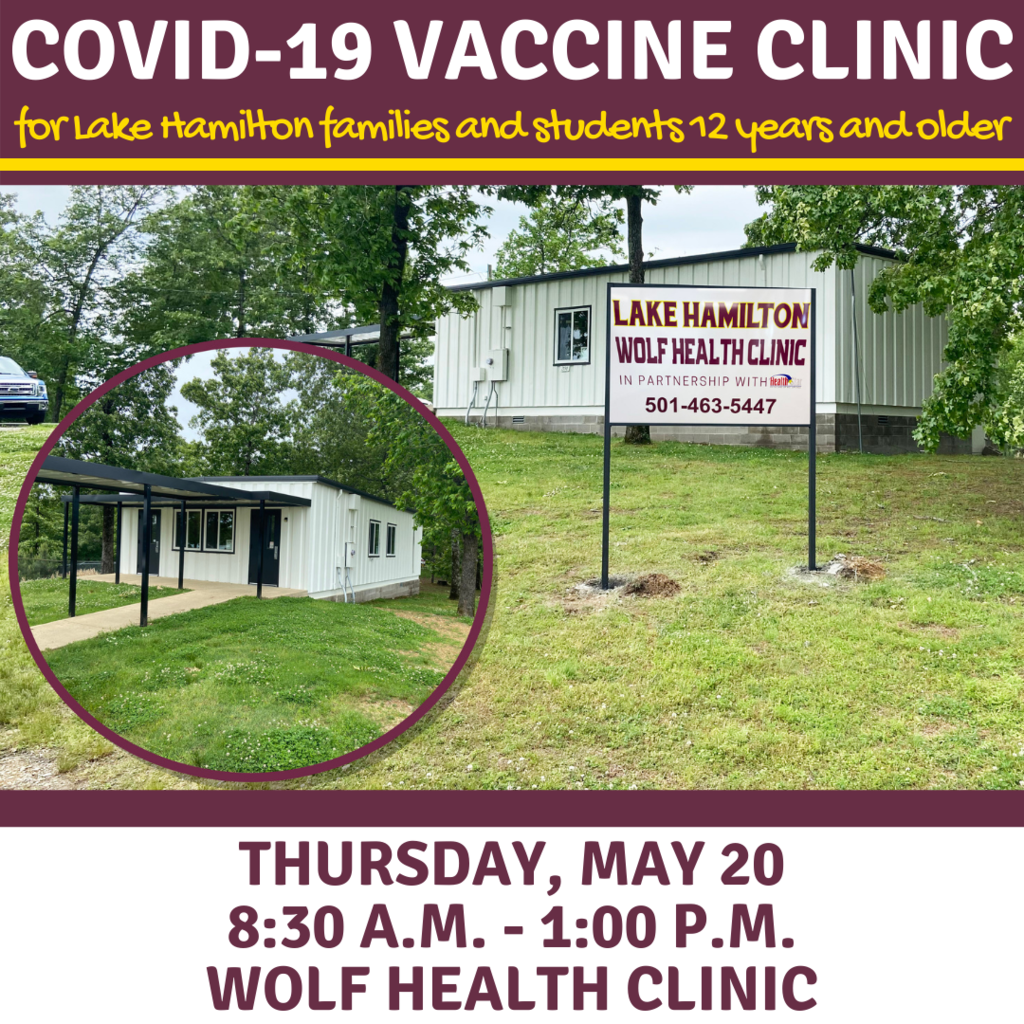 JOIN OUR TEAM The Lake Hamilton School District has multiple employment opportunities available. Apply online at
https://lhsd.info/employment
. #LHWolfNation


NO SCHOOL FRIDAY There will be no school on Friday, May 7, for students or teachers. Enjoy your three day weekend #LHWolfNation!

VIRTUAL LEARNING APPLICATION The Lake Hamilton School District will offer a virtual learning option for students with a verified medical need and proven virtual academic success for the 2021-22 school year. K - 6th-grade virtual students will be served through the Dawson Education Cooperative Consortium. 7 - 12th-grade virtual students will be served through Virtual Arkansas. The criteria for eligibility in the virtual program is as follows: Documented Medical Need (this must be uploaded when filling out this application) Past Successful Performance in Virtual School or Onsite Learning 4th Quarter Report Card Norm-Referenced Tests (iStation/NWEA/Aspire/etc.) Students that were virtual at some point during the 20-21 school year and were forced to return onsite are not eligible for 21-22 virtual learning Student Attendance (students with poor attendance without a documented medical need are not eligible for 21-22 virtual learning) Evaluation of student eligibility will be performed by building-level administrators, counselors, and teachers. Incoming kindergarten students will be evaluated solely on medical needs. The deadline to apply is Friday, May 21, 2021. Applicants will be notified of their application status on or before July 1, 2021. In order for a student to be eligible for virtual learning at Lake Hamilton, the student must have a documented medical need for remaining off-campus. A copy of the physician/doctor's letter confirming student medical needs must be uploaded when filling out the application at the following link:
http://lhsd.info/Virtual-Learning-Application-21-22
#LHWolfNation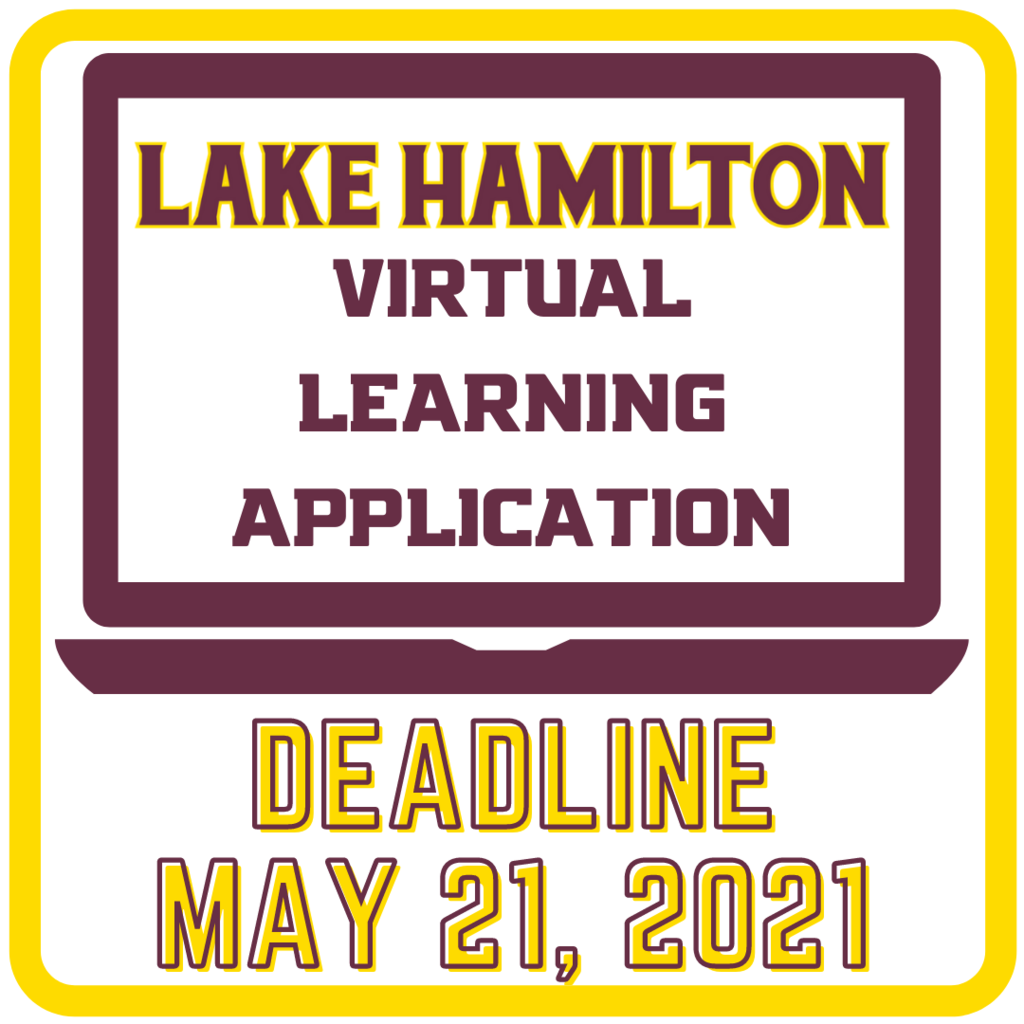 KINDERGARTEN REGISTRATION Calling all future Lake Hamilton Wolves! Kindergarten registration is now open! Register online today! Check out the link for more information, including registration:
http://lhsd.info/K-Registration-21-22
#LHWolfNation